OUR STORY
The vision for Life Before Eternity was caught at a secretary's desk in the heart of downtown Memphis, Tennessee.

After serving as a missionary in Japan and marrying her best friend, Titania, our founder, felt God's calling to minister to women worldwide by providing Biblical resources through an online community. After much prayer and counsel from mentors, God confirmed this calling to Titania and her husband, Gerald, through His miraculous financial provision. Though she admits the journey has been challenging, Titania and her team been moving forward ever since.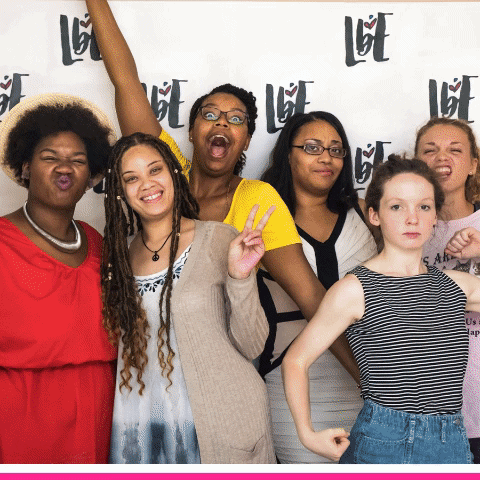 Some time after its initial launch Life Before Eternity became a ministry of the Pursuit Church Memphis. With the support of church leadership, Life Before Eternity intentionally grapples with the tough questions concerning faith and culture to help women get a practical and biblical view of what it looks like to live life here on earth before we enter into eternity with Christ.
MEET THE FOUNDER
Titania Paige is an animated, southern girl who loves encouraging women to find wholeness in Christ. She founded her first blog and ministry LifeBeforeEternity.com in August 2016. There, she spurs the modern woman onto enduring faith as she awaits her eternal crown. (James 1:12) 
On her site, TitaniaPaige.com, she helps women embrace passion and purity, so they can live out their God-given purpose. Join her Tuesdays for the latest episode of "The Purpose in Purity Podcast."
Titania is Liberty University graduate with a Bachelor's Degree in Christian Counseling, as well as a First 5 app writer. Download the app, created by Proverbs 31 Ministries, to study God's word with her during your quiet time.
Right after her relationship with Christ, Titania prioritizes and cherishes her best friend and husband, Gerald, and is eagerly awaiting the arrival of their first child, Gabrielle, in December 2018.
When she isn't writing or vlogging, she's convincing her husband to take her out for Thai food, studying Japanese, and learning Korean pop dances.

WHAT WE BELIEVE
One God in three persons — Father, Son and Holy Spirit
Jesus Christ's deity, virgin birth, sinless humanity, substitutionary death, atoning blood, bodily resurrection and ascension to heaven
The entire Bible is God's infallible revelation to man
Salvation by grace alone, through faith alone, in Jesus Christ alone
The resurrection of the body: eternal glory for believers in heaven and everlasting punishment for unbelievers in hell
The one true church, the body of Christ, consisting of all believers
Obedience to our Lord's command to lead people of all nations to faith in Christ and to grow in Christ-likeness
Christ's personal return to establish His Kingdom on earth
The Holy Spirit indwells and empowers believers and is given as a seal and a pledge of our inheritance in Christ Jesus
God created man and woman, and marriage is a holy union between a man and a woman.
The Statement of Faith does not exhaust the extent of our beliefs. The Bible, as the inspired and infallible Word of God, serves as the final authority and source of what we believe concerning truth, morality and proper conduct.
GIVING
A portion of all of the proceeds from the Life Before Eternity Shop goes to support Project Beautiful, a ministry committed to rescuing beautiful lives from human trafficking.

We are grateful to be able to support this ministry headed by Love Justice International financially and through prayer and would love for you to continue to link arms with us to reach these women with the hope of Jesus Christ!