OUR STORY
The vision for Life Before Eternity was caught at a secretary's desk in the heart of downtown Memphis, Tennessee.

After serving as a missionary in Japan and marrying her best friend, Titania, our founder, felt God's calling to minister to women worldwide by providing Biblical resources through an online community. After much prayer and counsel from mentors, God confirmed this calling to Titania and her husband, Gerald, through His miraculous financial provision. Though she admits the journey has been challenging, Titania and her team been moving forward ever since.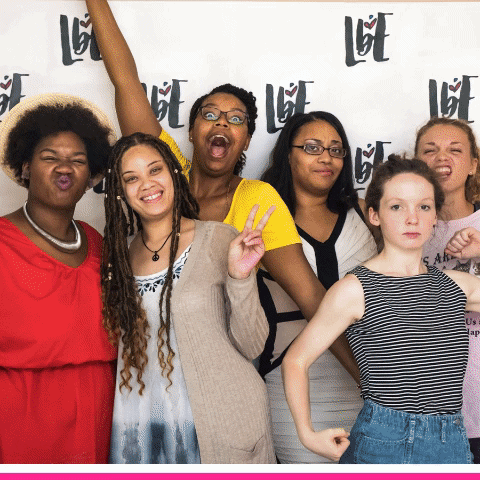 Some time after its initial launch Life Before Eternity became a ministry of the Pursuit Church Memphis. With the support of church leadership, Life Before Eternity intentionally grapples with the tough questions concerning faith and culture to help women get a practical and biblical view of what it looks like to live life here on earth before we enter into eternity with Christ.
Meet Our Team
CLICK ON EACH TEAM MEMBER TO LEARN MORE!
FOUNDER OF LIFE BEFORE ETERNITY
Titania Paige is an animated, southern girl who loves encouraging women to find wholeness in Christ.
She founded her first blog and ministry LifeBeforeEternity.com in August 2016. There, she spurs the modern woman onto enduring faith as she awaits her eternal crown. (James 1:12) 
On her personal site, TitaniaPaige.com, she helps women embrace passion and purity, so they can live out their God-given purpose. Join her Tuesdays for the latest episode of "The Purpose in Purity Podcast."
Titania is Liberty University graduate with a Bachelor's Degree in Christian Counseling, as well as a First 5 app writer. Download the app, created by Proverbs 31 Ministries, to study God's word with her during your quiet time.
Right after her relationship with Christ, Titania prioritizes and cherishes her best friend and husband, Gerald, and is eagerly awaiting the arrival of their first child, Gabrielle, in December 2018.
When she isn't writing or vlogging, she's convincing her husband to take her out for Thai food, studying Japanese, and learning Korean pop dances.
EDITOR
Gerald Paige II might be the only Philadelphia Eagle fan you'll find in Memphis, Tn. As Titania's husband and the biggest supporter of her ministry at Life Before Eternity, Gerald also aids with editing and theological oversight. Since coming to the faith at the age of 18, Gerald's passion has been serving in areas of discipleship and administration.
During his nine to five, Gerald ensures the highest performance of surgical devices as a quality engineer at a medical device company. When he isn't supporting his church and the Life Before Eternity ministry, Gerald is playing HearthStone, eating ice cream, and sleeping in.
EDITOR
Talor Paige is the girlfriend you call when you need help with words…or if the latest Twice video has just come out. As a graduate of Rhodes College with a degree in English Literature, she's a fan of using vocabulary words long forgotten by the general population.
In addition to helping our writers dot their i's and cross their t's, she serves as her church's Contributions Clerk and as a professional transcriptionist for the Memphis Police Department. When she isn't making papers bleed, she's watching Live PD, playing Love Nikki, and watching K-Pops fans fight in online forums.
CONTRIBUTOR
Debra Cheek is the proud wife of John Cheek, II, and the mother of seven amazing children: Jacquan, Tian, Maiya, Matthew, Madison, Morgan, and Malia Cheek. She began her blog, Monday's Marriage Moment, in August of 2016. In March of 2017, she founded
Believing Wives
, a bi-weekly bible study that seeks to empower wives to live the purpose that God has created them for with strength and grace while impacting their homes, communities, and ultimately, the world.
Debra is a published author, a public school educator, and a teacher of God's word. When she is not writing or teaching, Debra loves spending time with her family traveling, dining, and engaging in activities like escape rooms and solving logic puzzles.